Main content starts here, tab to start navigating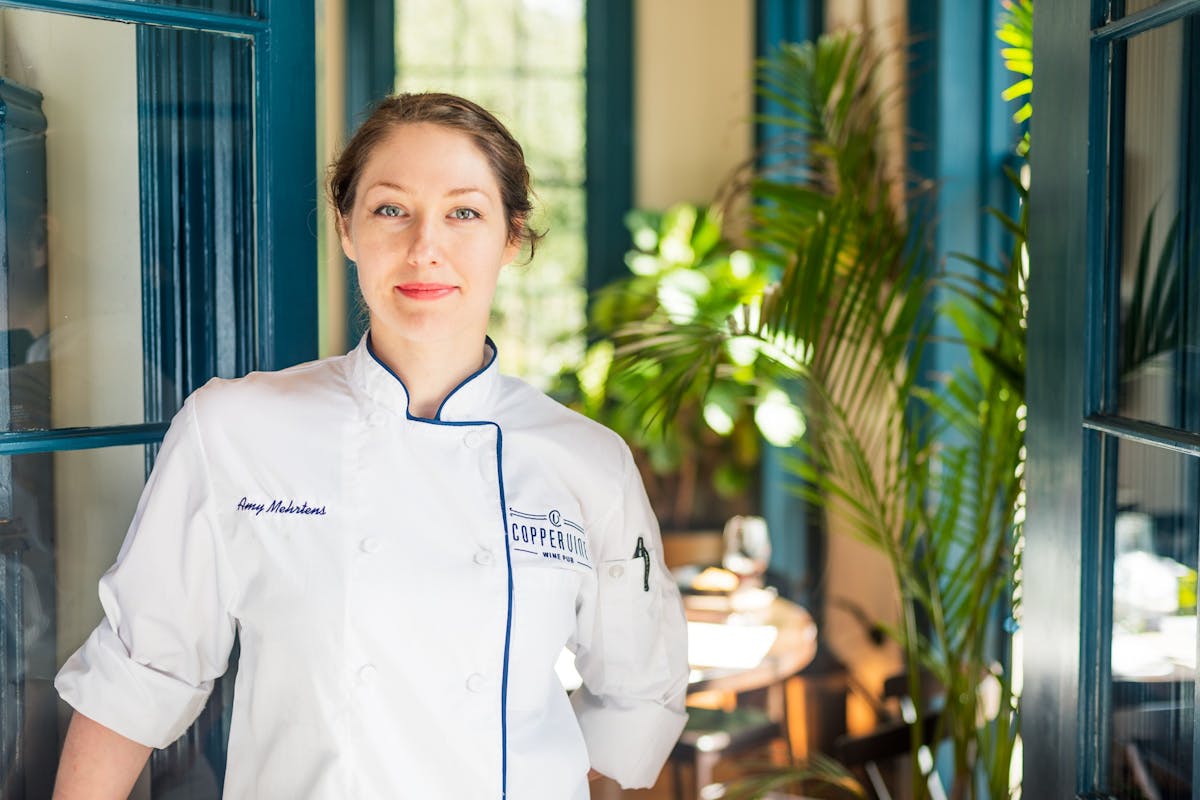 Amy Mehrtens
Executive Chef
Chef Amy Mehrtens' love for cooking and cuisine began at a young age. Her mother was a chef and her father in the military. The travel required for military employees and their families gave Amy the opportunity to experience and learn about many different cultures and cuisines and that 'comfort food' can mean a lot of different things. She was born in Germany, and spent some time living in Japan. She has also lived in California, Virginia, Georgia, and Iowa. Amy still tries to travel once a year and continue collecting first hand education of other countries, regions, cultures and cuisines. She originally came to New Orleans to do just that, but found herself immediately feeling at home and in love with the culture and charm of the city.
As a child, she learned from watching her mother hold cooking courses for their neighbors. These courses showed her the importance of food and the role it can play in uniting people and communities. Some of her favorite memories as a child include throwing dinner parties for her parents with the assistance of her siblings and starting a mini bakery out of their home for the neighborhood.
Amy was a Culinary Intern at Biltmore Estate in Asheville, NC, where she learned about large scale banqueting at the 4 Star Diamond Inn. She received her Associate Degree in Social Sciences from North Virginia Community College in Annandale, VA., and followed that with an Associate Degree in Occupational Studies, Culinary Arts from The Culinary Institute of America in Hyde Park, NY. She is also a certified introductory sommelier.
Chef Amy has over 10 years of experience in the service industry, including Sous Chef at Commander's Palace, which holds a list of awards including several James Beard awards, and Interim Executive Chef at Café Adelaide. She is currently Executive Chef at Copper Vine Wine Pub.