Copper Vine Wine Feast 2022
November 16 2022 | 6:30 PM
1001 Poydras Street, New Orleans, LA 70112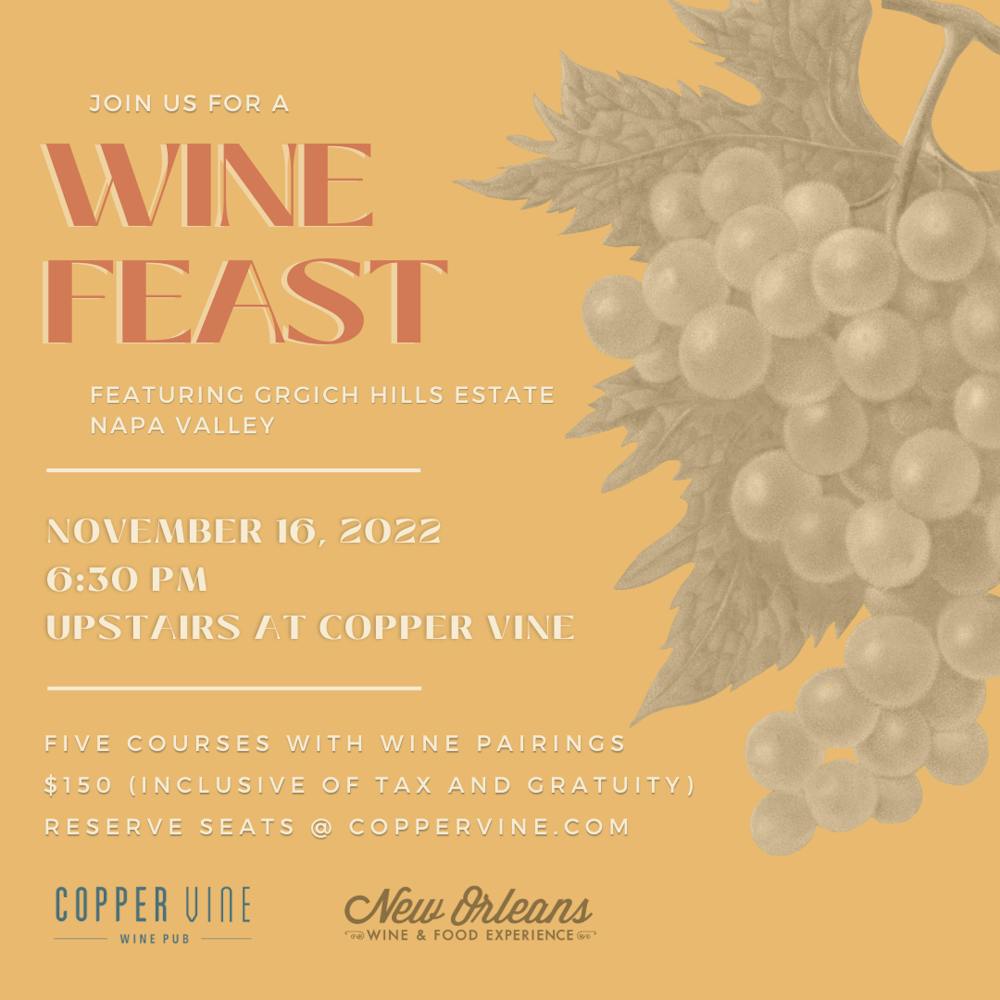 Executive Chef Amy Mehrtens will take guests on a culinary journey through a decadent, five-course dining experience with unexpected flavor combinations and playful takes on classic dishes.
Copper Vine's Sommelier Emily Walker will curate wine pairings featuring selections from
Introductions and First Course | 6:30 PM

$150 per person (inclusive of tax and service)
*Limited seats available
_
This is a community event meant to encourage sharing and conversation; therefore, some parties may be sat in communal-style seating. Please reach out to info@coppervine.com if you have questions or concerns.

In partnership with